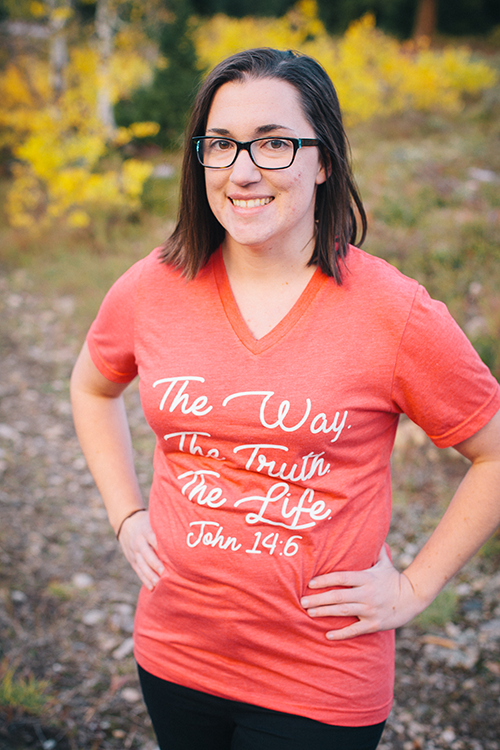 Emily Bernath has a passion for reaching out to women and guiding them to living out an identity rooted in truth.  After being a rape survivor, Emily found her life quickly turn away from having everything she thought she wanted and towards feelings of both hopelessness and worthlessness. It was during that time, and being open about her experience, that it became apparent to her just how many other people experience those same feelings and so easily allow things that aren't true about them define them.
Her writing career began from a passion of wanting to shift the culture in how we view other people. There is no one on this earth who God doesn't love and value dearly, and he calls us to see them in the same way. Emily rediscovered a relationship with God because someone made the effort to value her and lead her back to Christ and his love for us. She has since made it a commitment to do the same for as many people as possible.
She lives to share her passions of empowering women to know their value in Christ and being a light to other survivors of sexual assault. She has spoken to hundreds of people belonging to various faiths, age groups, and nations, and has taken the message of her first book, Broken Lenses: Identifying Your Truth in a World of Lies, to book stores across the nation. She serves on the board of the non-profit, Reveal to Heal International; whose prayer is that survivors of sexual abuse can heal their spiritual wounds through the power and love of Jesus Christ. Locally, she serves as a mentor to the next generation in youth ministry and speaks at numerous events in the Salt Lake Valley. Globally, she has shared her passions through humanitarian work in eSwatini, Africa, where she has gained a multi-cultural perspective of how the freedom from knowing God's truth manifests in others.
Aside from writing, she has a Bachelor of Science degree in Chemistry as well as a Master's degree in Business Administration. Following graduate school, she began her career as an author by working as a data analyst during the day and writing what is now Broken Lenses in the evenings. Now, when she's not writing she spends her time tutoring math and chemistry, volunteering with her church's high school youth group, playing soccer, and making latte art.